Lil Pump Slammed for Endorsing Trump,https://ift.tt/2V9rSnJ,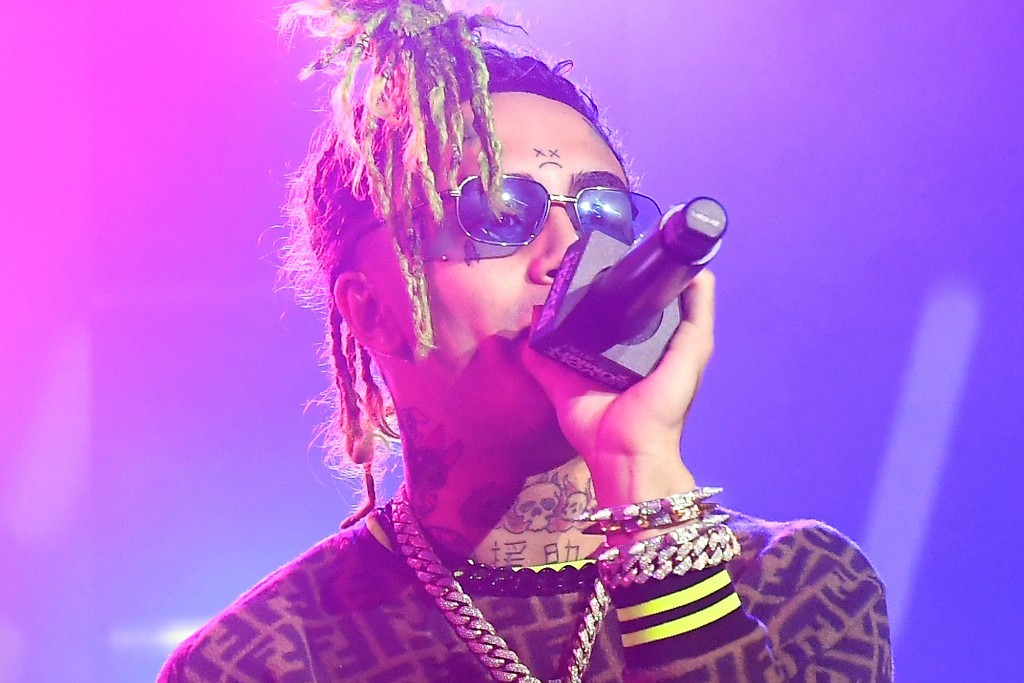 50 Cent previously endorsed Trump, and walked it back a week later, saying "F**k Donald Trump." Now, it seems 50's move to endorse the current president has other rappers following his lead, as Lil Pump took to Instagram to endorse Trump as well.
Via Instagram, Lil Pump posted a photoshopped image of himself shaking hands with Donald Trump. The caption on the post said "THE DAY I MET TRUMP #trump202022020." On his IG stories, Lil Pump doubled down on his endorsement, using Joe Biden's tax proposal as a reason for his co-sign to Trump.
Pump said "All I gotta say is Trump 2020, b***h. F**k I look like paying an extra 33 [percent] in tax for Biden, b***h a** n***a? F**k Sleepy Joe, n***a. Trump 2020, b***h."
No one on Twitter was happy with Pump's endorsement of Trump.
LIL PUMP ENDORSING THAT WHITE SUPREMACIST CUZ HE DOESN'T WANNA PAY MORE TAXES BRUH pic.twitter.com/fj7EKfabnU

— 𝓗𝐸𝐿𝐿𝓞-𝒟𝐸𝑀💮𝒩 (@HELLODEM0N) October 26, 2020
if people out here really are influenced by whatever Lil Pump says then y'all are officially at the top of the bottom of the barrel pic.twitter.com/1pmEHkIQzt

— GHOSTFACE (@borderlineupset) October 26, 2020
"i always was a fan of lil pump finally a celebrity with some common sense" pic.twitter.com/59xzbF869M

— $tiletto 💫 (@616clique) October 26, 2020
Man… If Lil Pump can influence your vote, I don't know what at all to tell you. pic.twitter.com/obeYKYLsKq

— Jermaine Watkins ✍🏾 (@JermaineWatkins) October 26, 2020
"Lil Pump supports Trump"

Any sane person who knows he's clout baiting: pic.twitter.com/JiU4n22i1M

— Kemetic Introverted Vibe (@theniajones) October 26, 2020
Republicans celebrating the Lil Pump endorsement not knowing who he is pic.twitter.com/TZ1sSQGmaK

— TF (@__TKF__) October 26, 2020
Lil Pump endorsing candidates for president but can't even spell President pic.twitter.com/WRla9da6nG

— TF (@__TKF__) October 26, 2020
Back in 2016, before Pump released his breakout hit 2017 "Gucci Gang"—and probably before he was making the kind of money he makes now—the rapper tweeted, "FUCK DONALD TRUMP" the day after the election.
FUCK DONALD TRUMP

— Lil pump (@lilpump) November 9, 2016
The post Lil Pump Slammed for Endorsing Trump appeared first on .
, via
ThePurpleSnakeEra